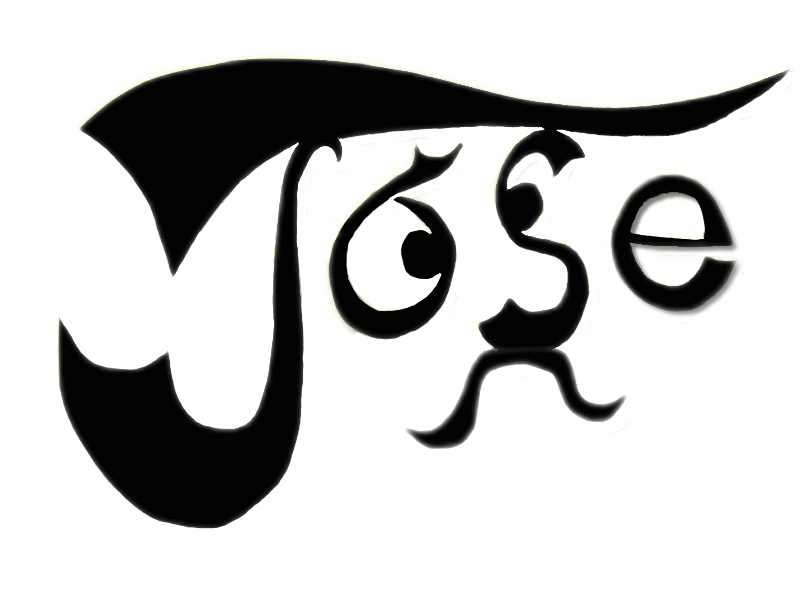 Public Art
Mesa Prototype, Mesa Main St Prototype Festival-Mesa, AZ $3,500

Medallions: Maricopa Housing Authority $50,000

'Carmada': Phoenix Arts and Culture/Murphy School District collaboration at Garcia School $12,000

Wind Driven Oil Derricks: Tempe Arts and Culture at University and Price Rd. $4,500

Installation at Hence Park (temporary) Phoenix Arts and Culture $3,500

Balloon Bridge installation $15,000

 
Mesa Prototype
was an installation of a unique miniature library that looked like a book. The book ends could fold up and down and the book pages were the shelves holding the books. 2017 $3,500 Materials were wood, paint and metal studs and Plexiglas. 
Medallions
 4x5 ft. (2017) steel pipe and metal design.  A site specific public art project by the Maricopa Housing Authority.  54 of these were made out of cloth line frames recycled from the housing redevelopment project. The designs were made by 6th – 8th grade students.  A two-year effort involving School District, community, City and County Government, the construction Co. and partner Martin Moreno, still in progress. 
Budget $50,000 cost $50,000 I am the project manager and fabricator. 
Carmada
14ft x 25ft x 45ft, (2009) A Ramada made of recycled wire spools, car hoods, and steel bars obtained from the city dump and an auto recycler next to Garcia School at 27th and Buckeye Rd. This was a financial collaboration between the Phoenix Arts and Culture and the Murray School District and community partners. This structure has been standing and maintaining its' integrity and aesthetic charm for 9 years with no required maintenance. Site specific project.  Estimated budget $12,000 and a total cost of $10,500 the construction involved 200 elementary school students, many community volunteers and several School District departments, plus community partners. 
Wind-Driven Oil Derrick
15ft x 7ft x 2ft, (2006 )Street signage, crutches, car gears, on concrete pole from old Mill Ave. in Tempe, Az. A Temporary installation for the Tempe Arts and Culture at Priest and University.  The development involved community research and persuasion of many city departments to collaborate with each other and me, a site-specific project. Budget: $4,000 cost $4,000 
City of Phoenix
Temporary installation for the city of Phoenix at Hence Park: an artistic statement on Mexican immigrants crossing the Arizona desert at the border. The materials are 50 wind powered whirligigs, a 10 ft. by 16 ft. rusty chain link enclosure, paint, PVC tubing, sand and objects abandoned by the immigrants in their plight. Made for Art Detour 2005  
Balloon Bridge
Balloon Bridge: A 4,000 ft long (1983) 20,000 helium-filled balloon rainbow going from the Guye West Bridge to the 6th floor of the California State University library in Sacramento. The balloons nearest in the image were 48 inches in diameter to left, the cable and assembly over trees and buildings.  (A public art project while I was an Engineering student that culminated in a double BS degree.) The project involved many Art and Engineering classrooms of students, city and university governments and many community partners.  I organized a team of Engineering and Business students to help organize the logistics.
Budget $18,000 cost $15,500
Mesa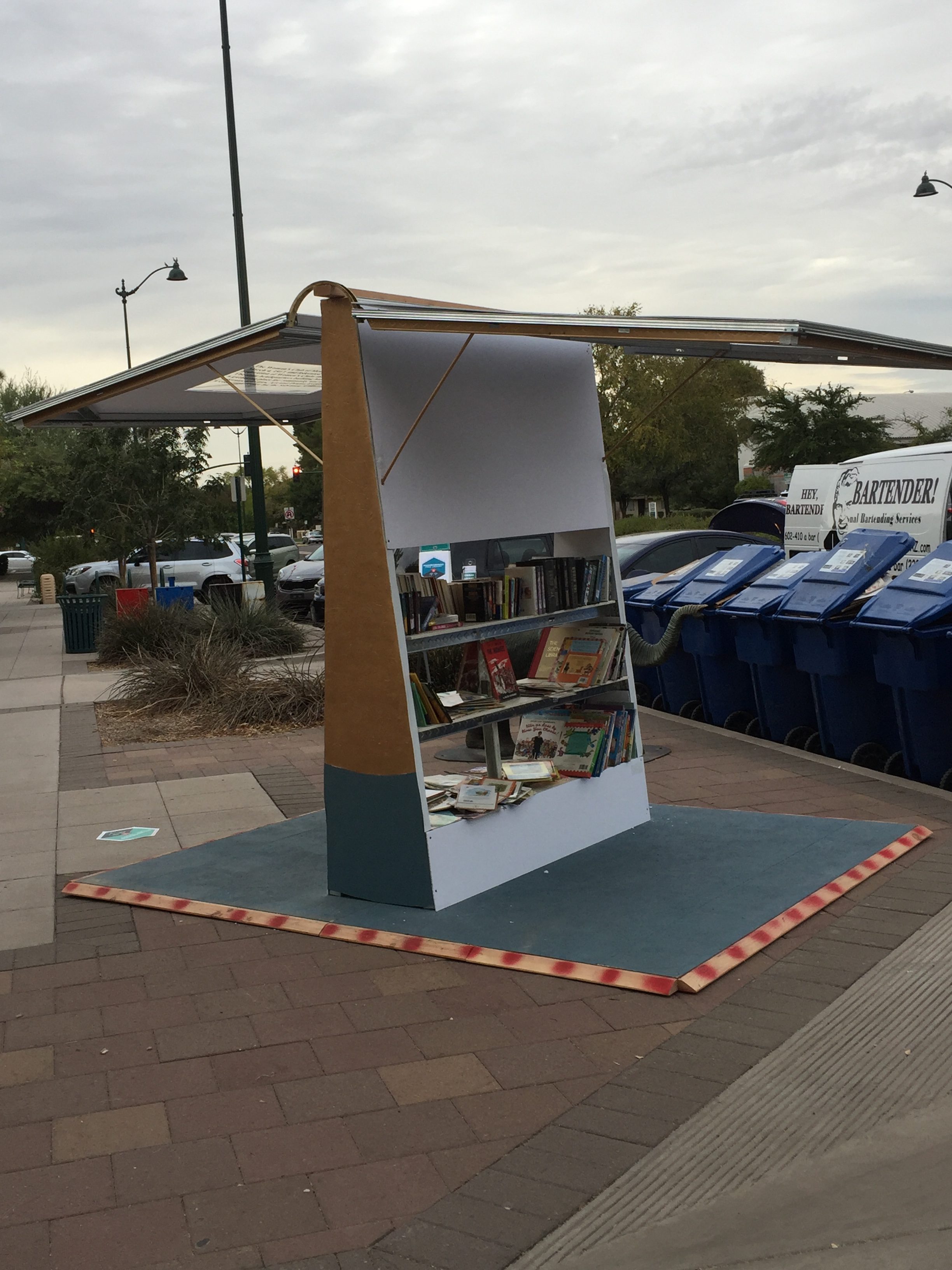 Mesa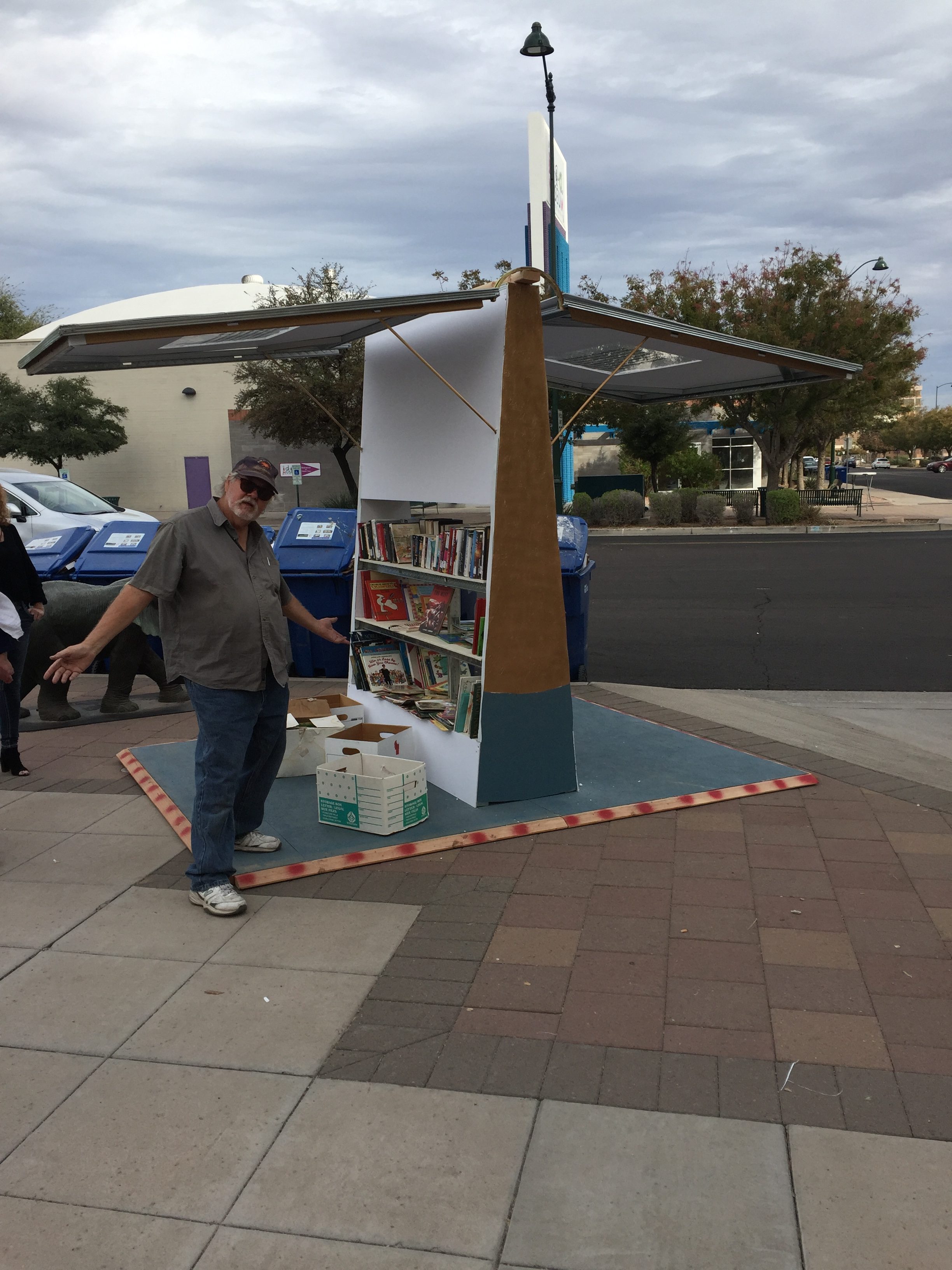 Mesa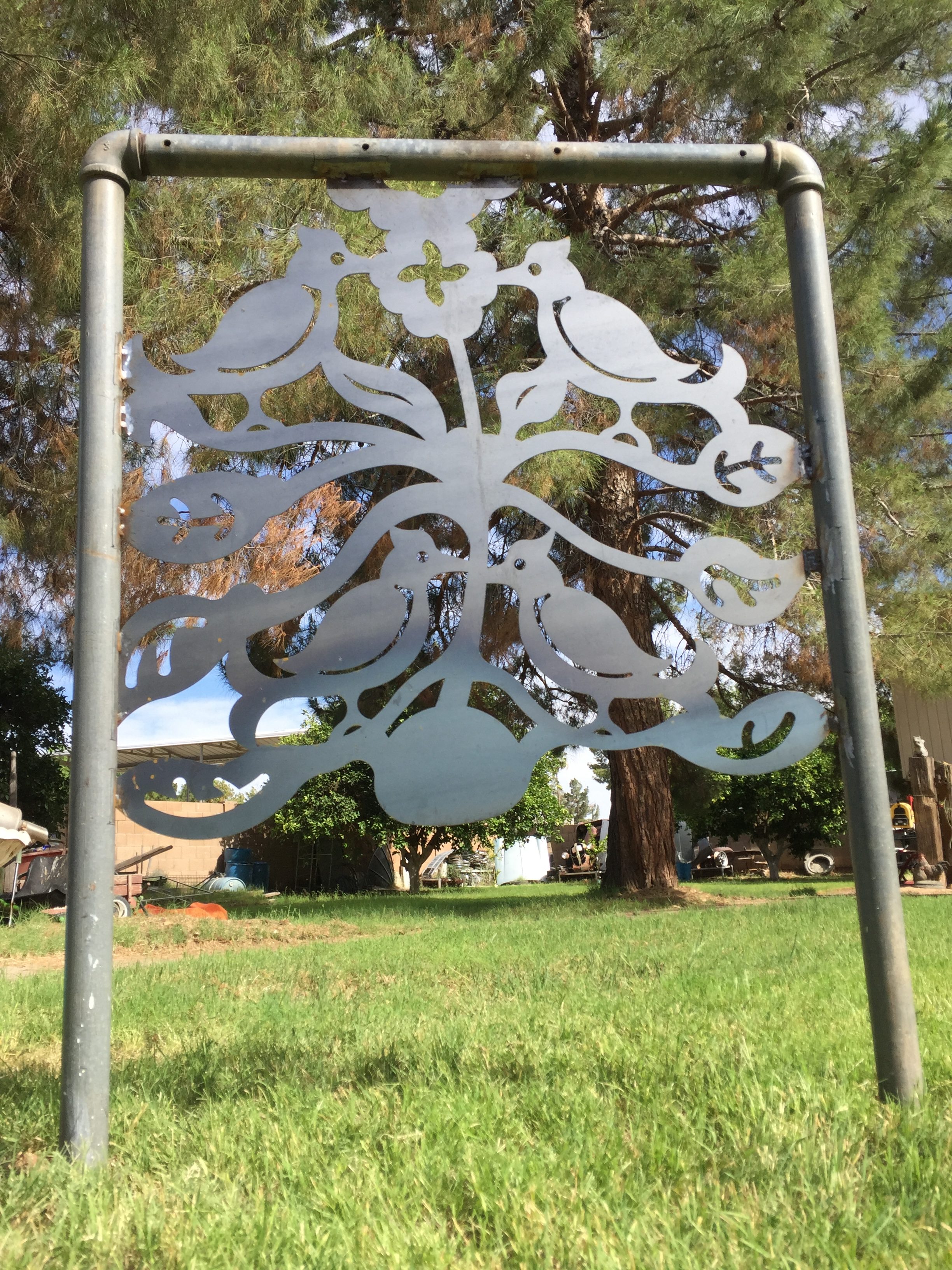 Medallions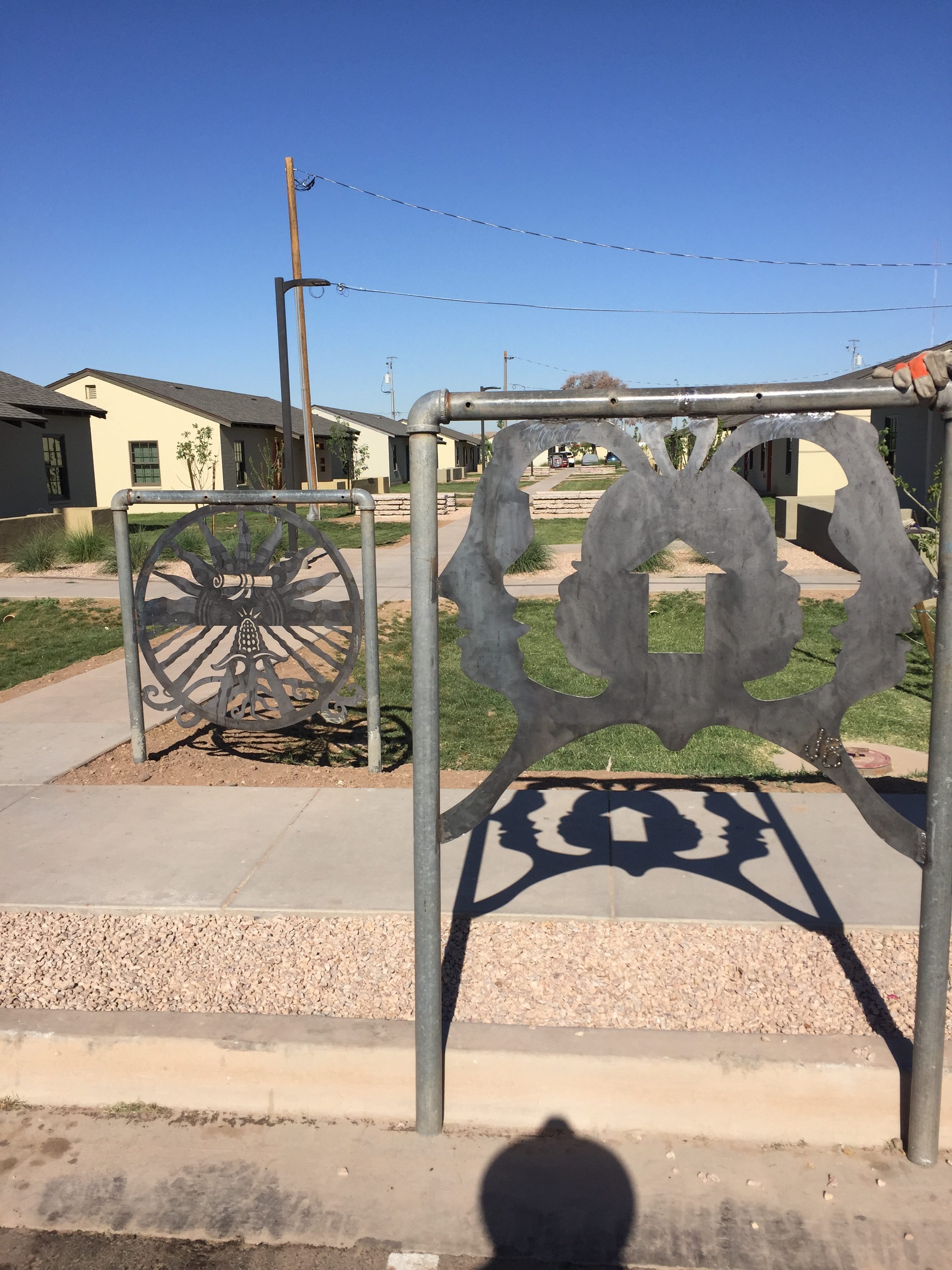 Medallions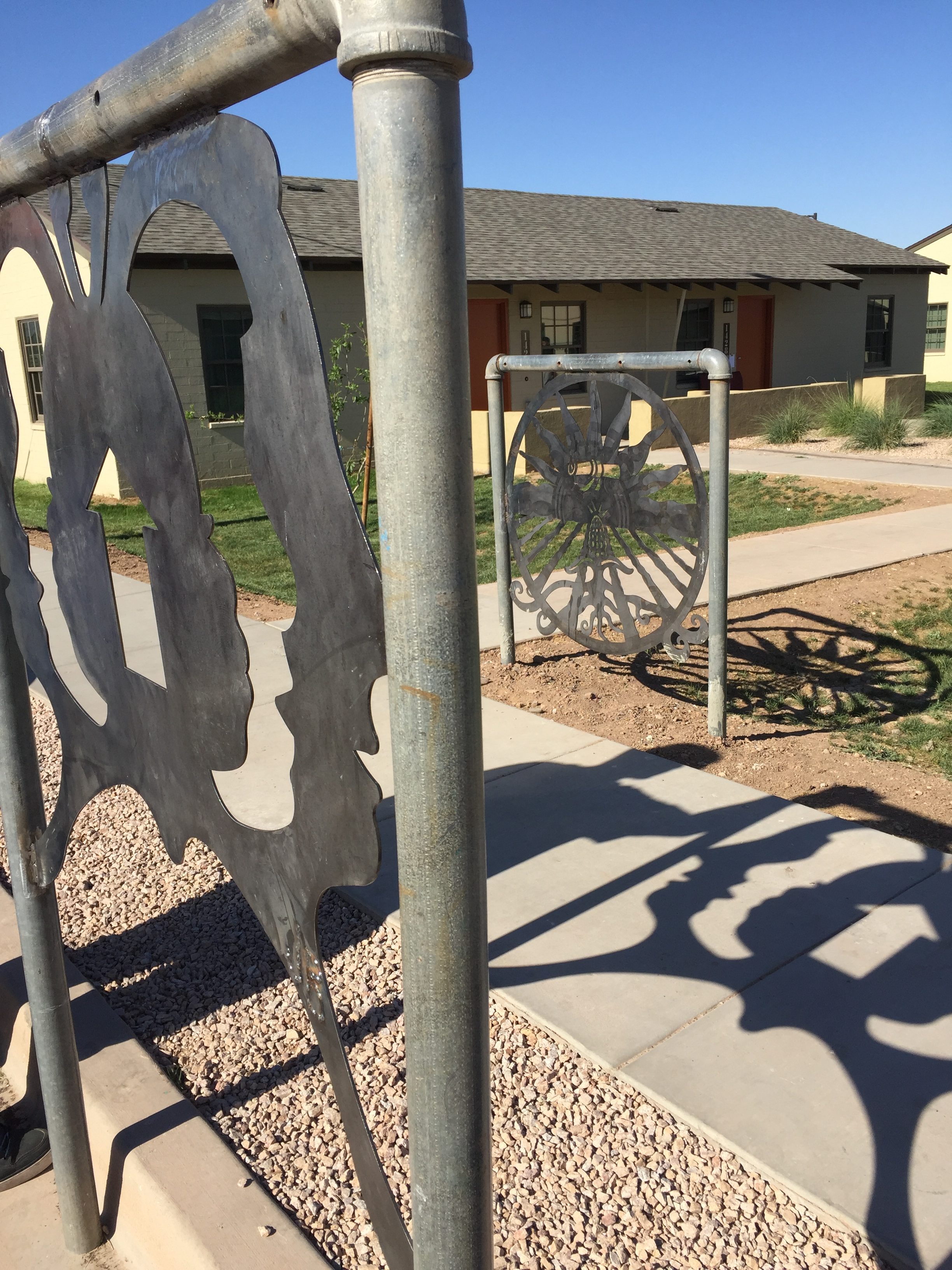 Medallions
Medallions
Carmada
Carmada
Wind Driven Oil Derrick
Wind Driven Oil Derrick
Wind Driven Oil Derrick
Wind Driven Oil Derrick
Phoenix install
Phoenix install
Phoenix install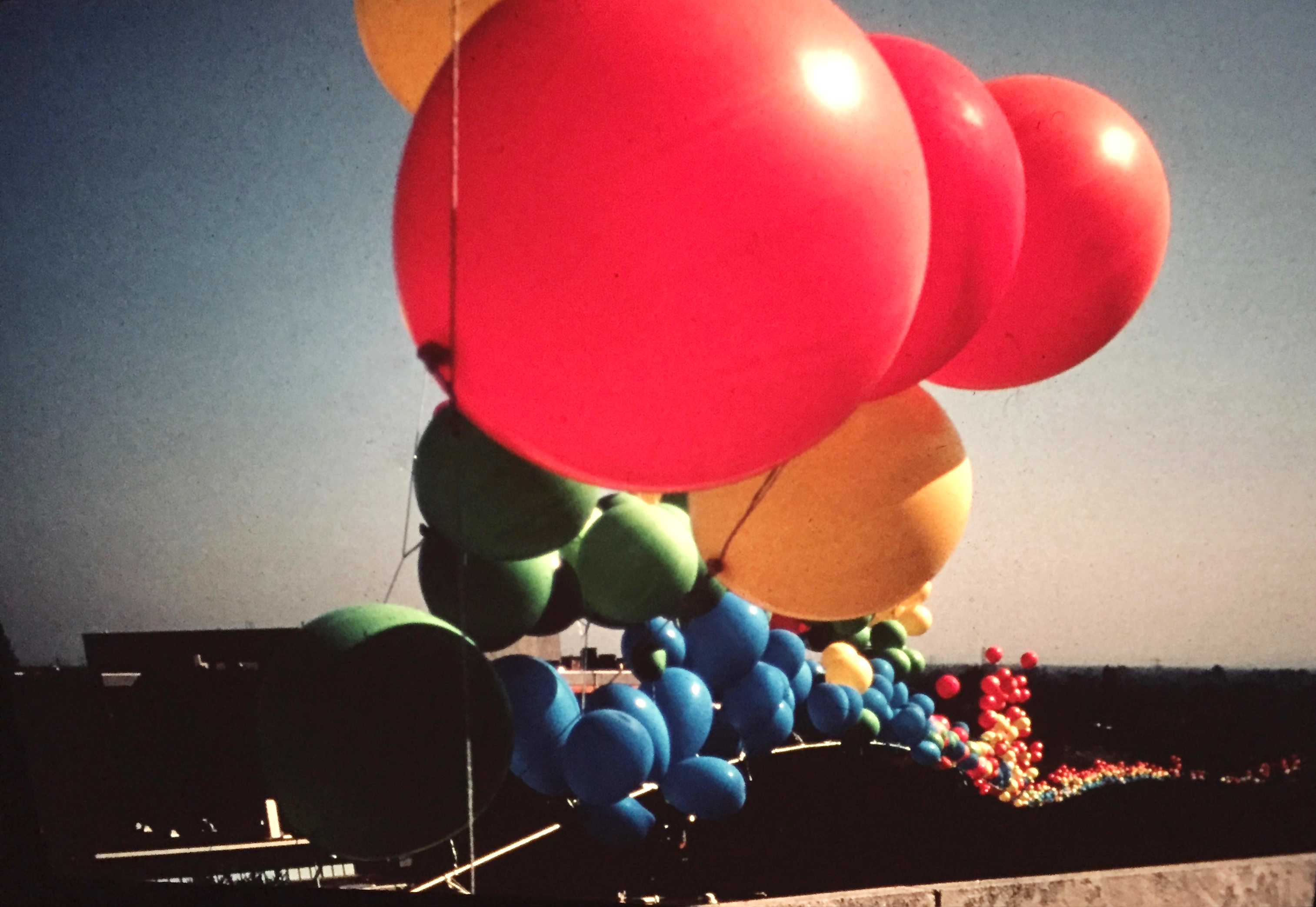 Balloon Bridge